Wednesday, May 3, 2023 – 6:30 PM – 8:30 PM
St. Theresa, the Little Flower Church
15 Still River Road
Harvard, MA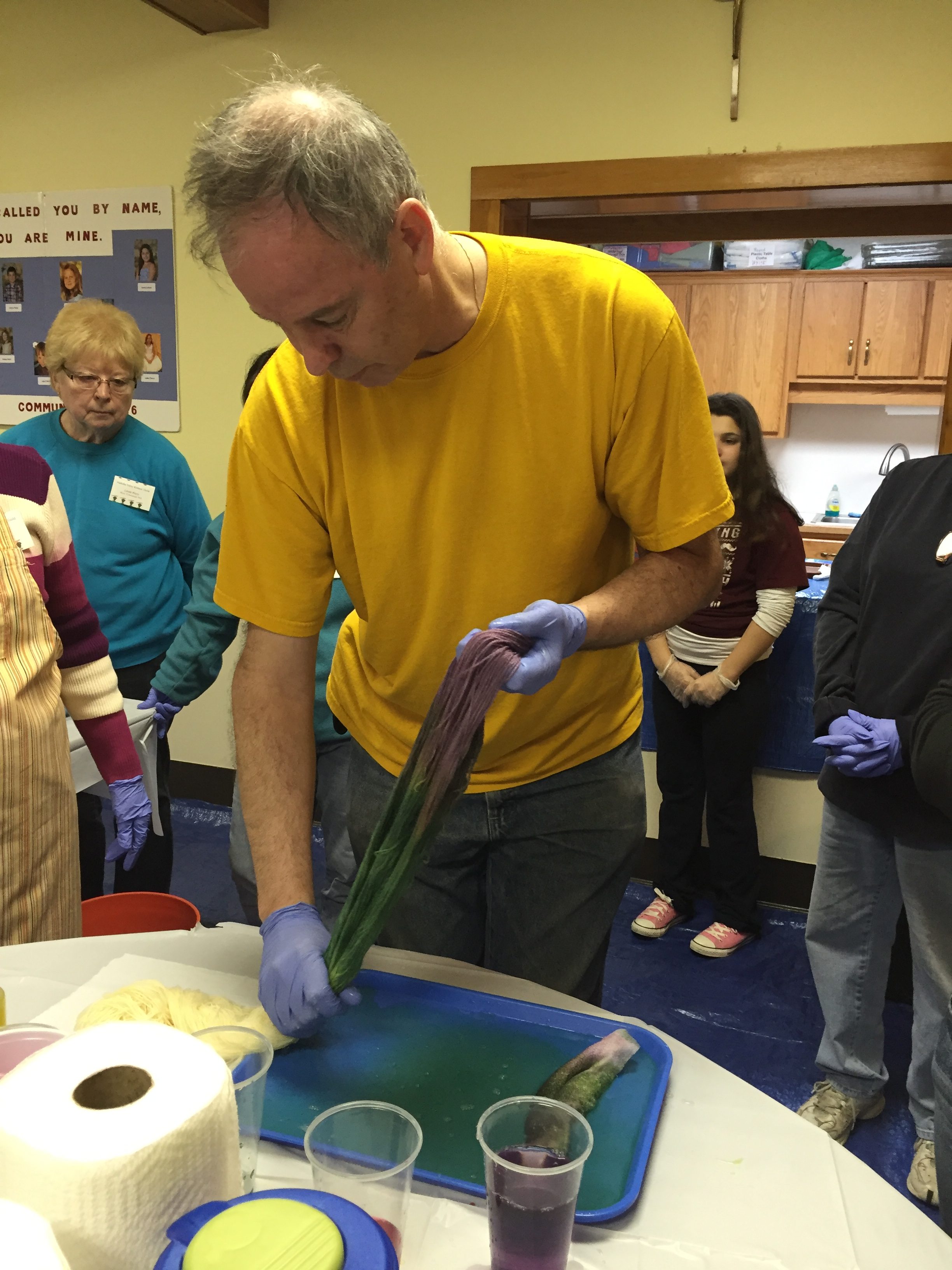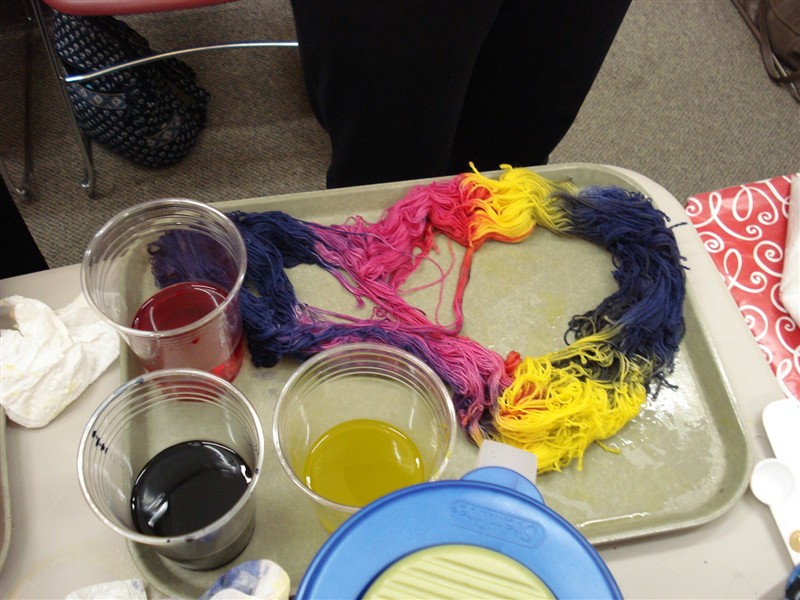 It is finally here! Jerry and Cyndi of Ivy Brambles/Yarn and Fiber will be conducting our Annual Dyeing Workshop on May 3rd from 6:30 PM- 8:30 PM. Jerry will take us on a fun-filled journey to transform a plain natural skein of yarn into your ultimate hand dyed treasure!
This workshop is great for everyone. It does not matter if you are dyeing for the first time or have been coming every year! There are always new things to learn or different colors and combinations to imagine! The possibilities are endless on what you can create. New to dyeing or a seasoned dyer, everyone's creations are just amazing.

The cost of yarn is $24 a skein. The weight yarns available to dye are Superwash Worsted (235 yards), DK (296 yards) and Fingering/Sock (410 yards) skeins.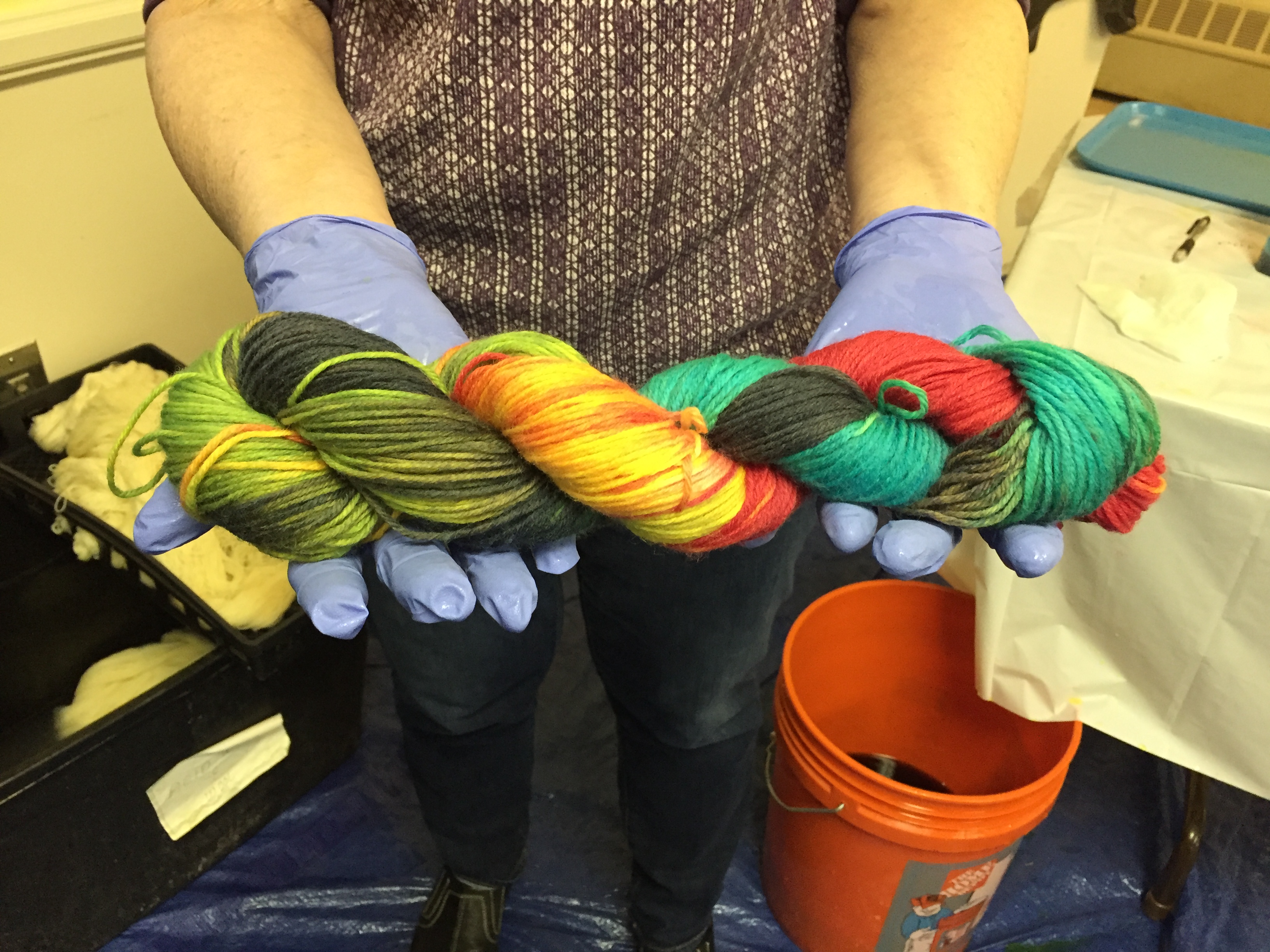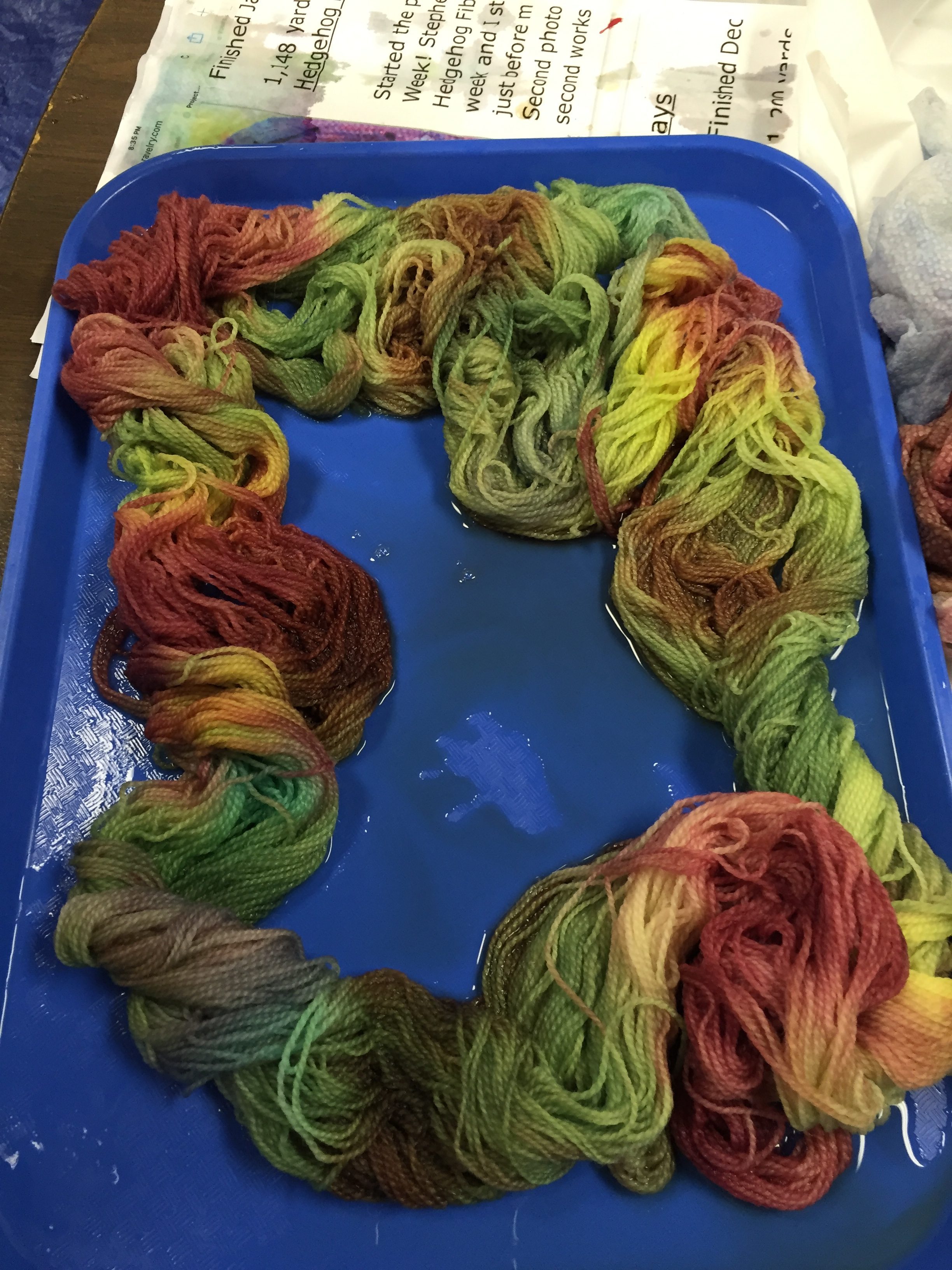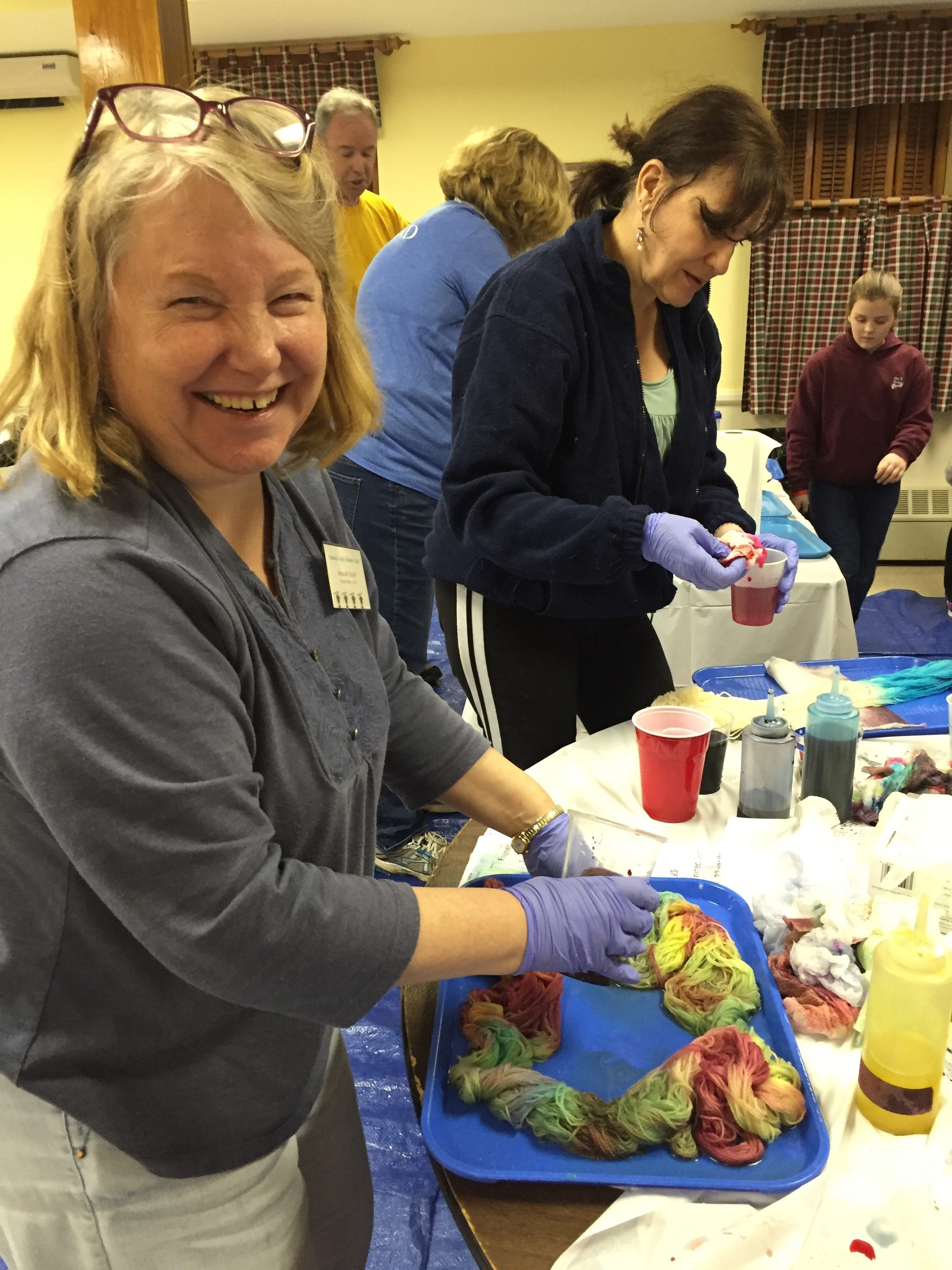 Members: Free
Guests: $10