Thank you to all those who were able to join us on Wednesday evening. Jill was just a fantastic speaker and a delight! Each of her patterns have a story behind it, may teach you something new that and many have a new take on every day stitches. Jill encourages BYOD—Bring your own designer – letting the knitter to tap the designer within and make each project being knit thier own. If you missed the meeting, check out Jill's designs at KnitSisu.com and Raverly.
It was a very special evening. To have Jill and her designs in person with our fellow knitting friends gathered together in the same place, knitting, laughing and just enjoying being together was just magical! Everyone left feeling happier!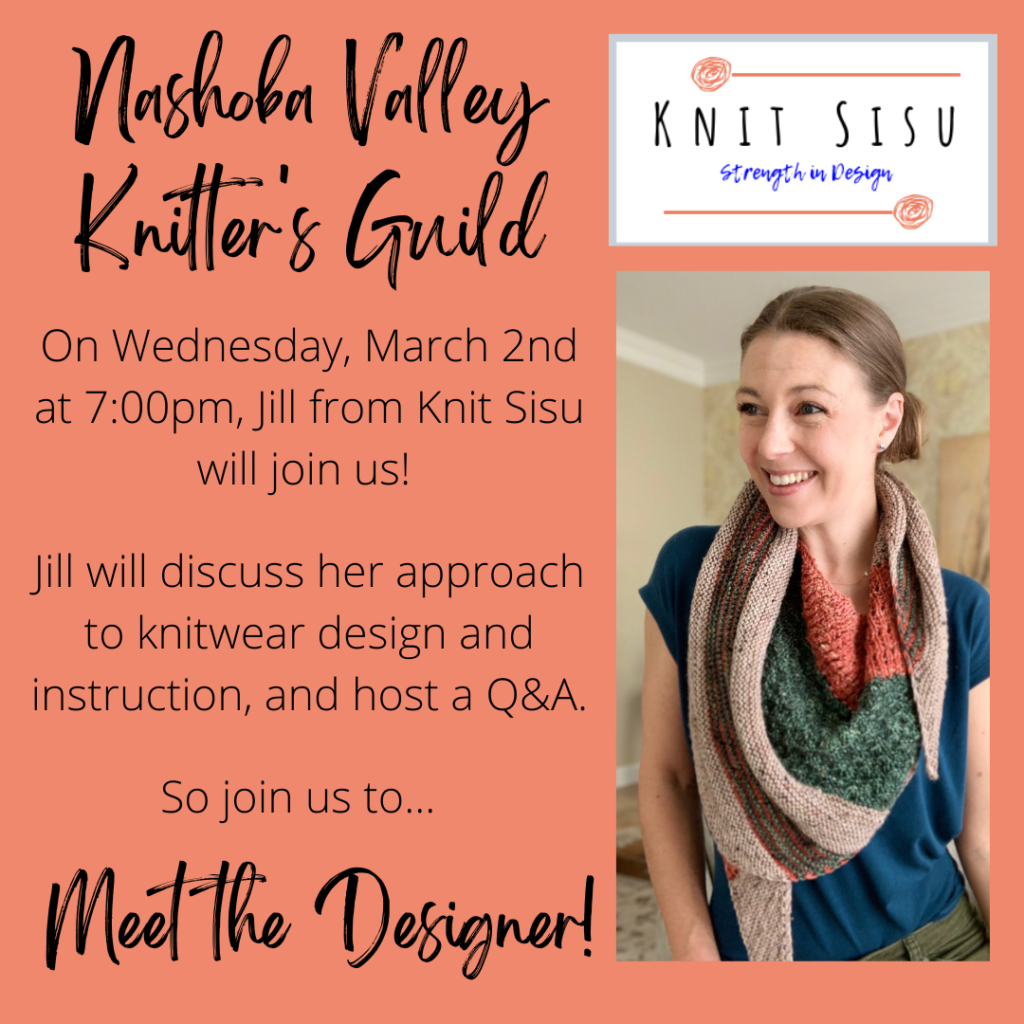 Wednesday, March 2, 2022 at 7:00 pm, at the Fiber Loft, 9 Massachusetts Avenue, Harvard, MA. We will be meeting upstairs in the big room.
We had a fabulous speaker this month! Jill of Knit Sisu will be joining us in person. She will discuss her approach to knitware design, instruction, and host a Q & A. In addition, Jill is going to share her trunk show with us!
It should be a wonderful evening! The meeting will be held in person and via Zoom.
All are welcome from those just learning to knit or a seasoned professional it should be a fun evening for everyone!