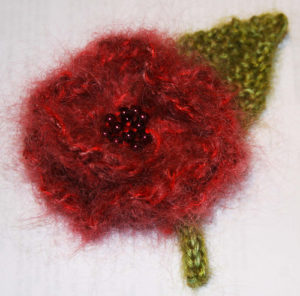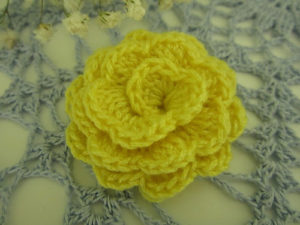 Our next meeting will be held on Wednesday, February 7, 2018, at 7:00 pm, at St Theresa, the Little Flower Church, 15 Still River Road, Harvard, MA.
Lynn will be teaching us how to make knitted and crocheted flowers.  A Rose by Any Other Name and Rolled Rose are the patterns she is planning to use. You can print out one, or both of them. Lynn has copies to hand out for those who are not able to print. Please bring to the meeting small amounts of yarn in any weight that you desire and the appropriate size needles and/ or hooks. This is a great project for using up those odds and ends!
Guests are welcome, but will be charged $5 due to the workshop. Remember, membership dues is only $25 for the year.
Back by popular demand are the attendance raffles. The more meetings you attend, the more chances you have of winning!
Our group welcomes knitters of all skill levels, including beginners. Do you only crochet? We welcome you as well. For more information, please contact Sheilah Johnson (978-833-7035) or Lynn Cooke (508-631-1972).