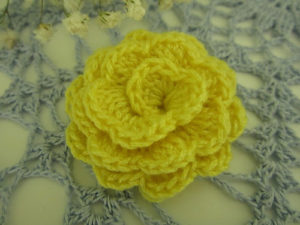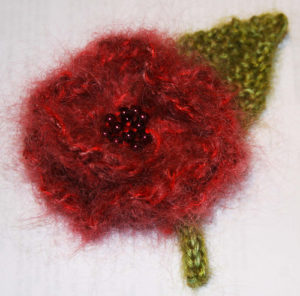 Our next meeting will be held on Wednesday, January 2, 2019,  at 7:00 pm, at St Theresa, the Little Flower Church, 15 Still River Road, Harvard, MA.
We have a fun evening planned! Lynn Cooke is going to teach us how to make knitted and crocheted flower embellishments. She will be supplying patterns and information, and DK/sock weight yarn.
Please bring one set of knitting needles, either circular or straight, size 2 or 3, and if you desire, a crochet hook, size 2 or 3. If you have a favorite yarn, you can bring a small amount of that along with the appropriate size needles/hook.
Also, John Griswold and Lynn are going to show us how their electric spinners work.
Membership dues is $25 a year. Guests may attend the meeting for a $10 charge. As always, please bring any charity knitting you have completed, and projects for "show and tell".
Our group welcomes knitters of all skill levels, including beginners. Do you only crochet? We welcome you as well. For more information, please contact Sheilah Johnson (978-833-7035) or Lynn Cooke (508-631-1972).