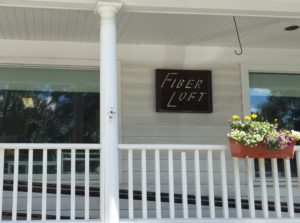 Our first guild meeting of the year will be held on Wednesday, September 6, 2017, at 7:00pm. Instead of gathering at The Little Flower Church, please join us at The Fiber Loft, 9 Massachusetts Ave, Harvard, for a laid back, fun evening.
On the agenda for the night are highlights of what we have planned for the year ahead, and a mini-class on hand exercises for knitters. Then, sit back, knit or crochet for a while, and browse the store, which will be open for purchases. Remember, all guild members receive a 10% discount on yarn.
Membership dues are $25 a year. Guests may join us at no charge for the evening.
Our group welcomes knitters of all skill levels, including beginners. Do you only crochet? We welcome you as well. For more information, please contact Sheilah Johnson (978-833-7035) or Lynn Cooke (508-631-1972).