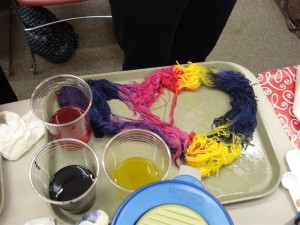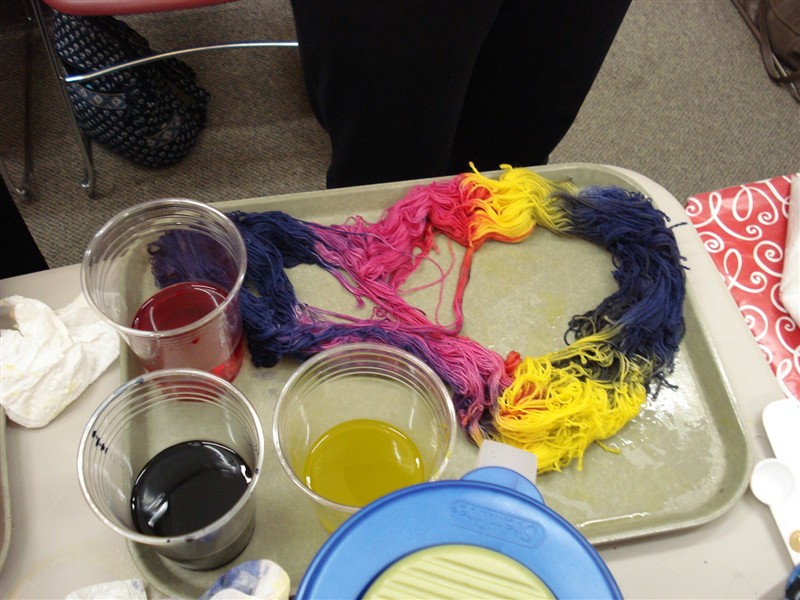 On Thursday, April 7, 2016, Jerry Catt, creator of Ivy Brambles Hand Dyed Yarns will be leading the dyeing workshop. Each participant will learn about several methods of dyeing on 100% wool sock weight yarn and will take a completed large skein home with them. Additional skeins and dyes will be available for purchase.
Superwash Merino Sock yarn – 410 yards / skein for $18 skein Superwash Worsted – 235 yards / skein for $16 skein Superwash Lace – 100% Superwash merino wool – 1000 yards / skein for $30 skein
Send Elaine an email estimating the type of yarn and the number of skeins you are planning to purchase so that Jerry an estimate of how much yarn to prepare and bring to our meeting.